We still have 7 weeks of school before we get out. I'm soooooo ready. In an effort to focus on the positive, I'm thinking about things I love right now.
1- This book. I might have to make another post just about this one soon. It has a bit of humor and a bit of a message about over-scheduled kids.
2- Zillow - I know, weird. But I'm a serious planner. I plan waaaay ahead. My husband and I are planning to relocate in 2-4 years and I love surfing houses in the areas that we're looking. I especially love that I can easily satellite view the map and see what's nearby and what the whole property looks like.
3- H

omemade n

ut milks. I have discovered that dairy is the main cause of both my seasonal allergies and my adult acne. In an attempt to cut most of it out, I have been making nut milks. They are fast to make and don't have the added ingredients that store bought nut milks have. My favorite is macadamia. (This one isn't my picture - it's from cleaneatingkitchen.com)
4- The warmer weather. This is a catch 22. I was ready for warmer weather, but it kind of skipped over warm and went straight to hot here. It's in the 90's this week!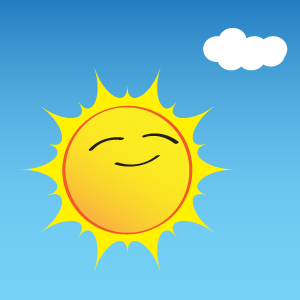 5- Being in the garden- The garden is planted and beginning to grow! I can't wait to add more berry vines, but thus far all the tomatoes, peppers, cucumbers and zucchini are in the ground and getting bigger! We even have a few baby grapes on our young grape vine. (Pay no attention to the weeds ;) )
What are you loving right now? Take a minute to remind yourself of the good things in life and share them in the comments!